NEAPOLITAN INSPIRED PIZZA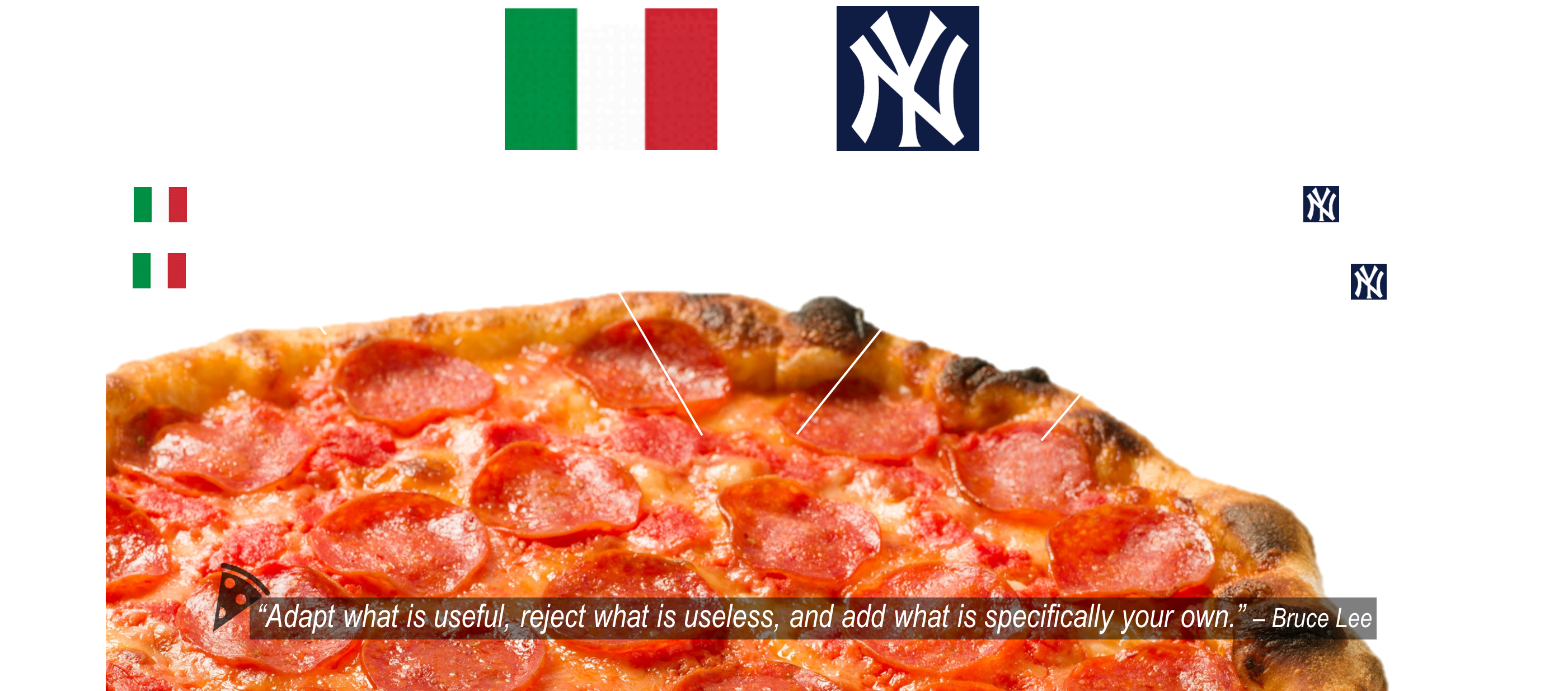 Our tomato sauce are hand-crushed and blended in-house with
SAN MARZANO TOMATOES
San Marzano tomatoes are rich-volcanic soil grown plum tomatoes near the base of Mount Vesuvius in Naples, Italy. Yes, we get them fresh STRAIGHT OUTTA NAPLES.
The volcanic elements in the soil nurture these San Marzano tomatoes to burst with a natural & sweet flavor.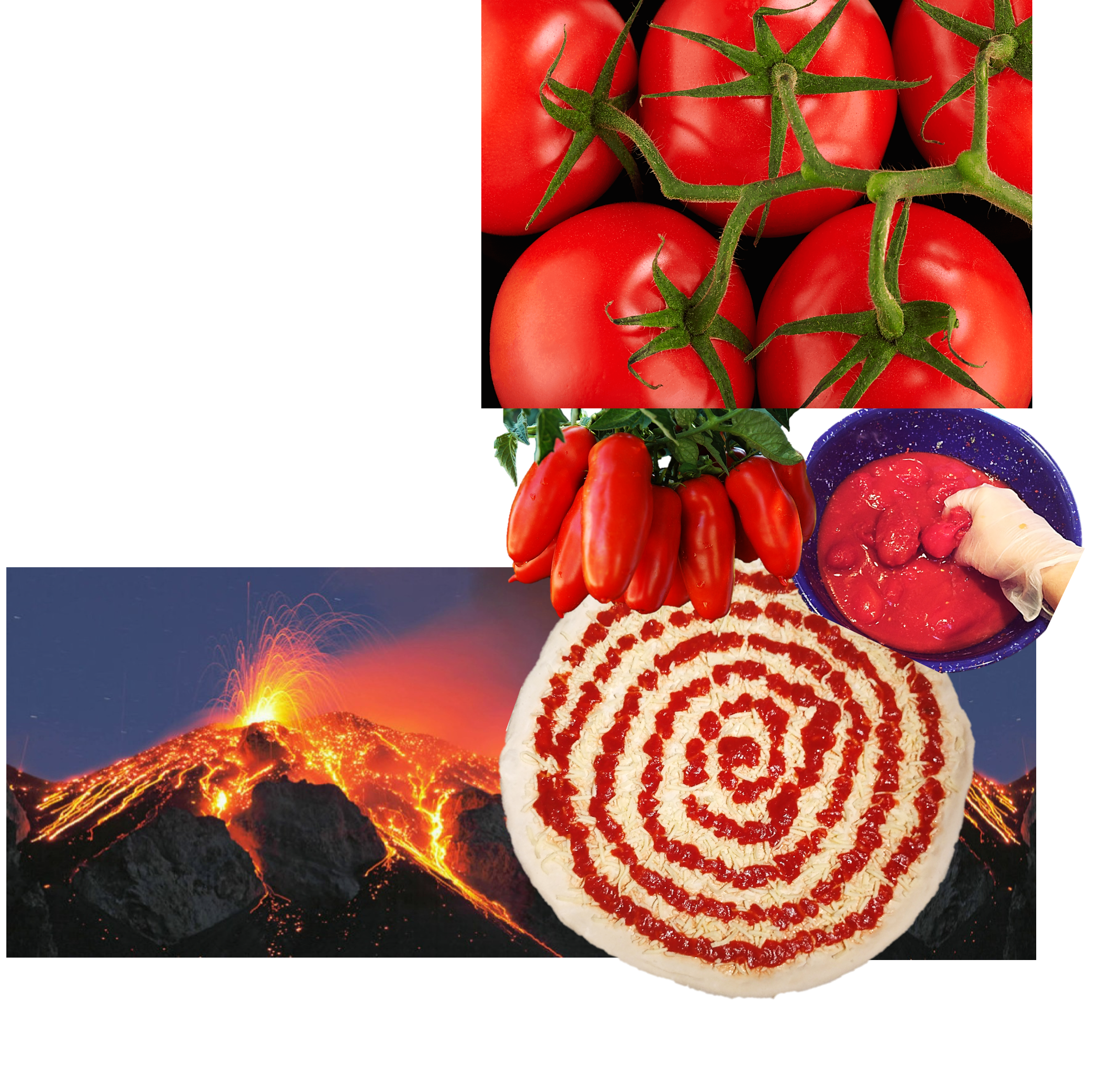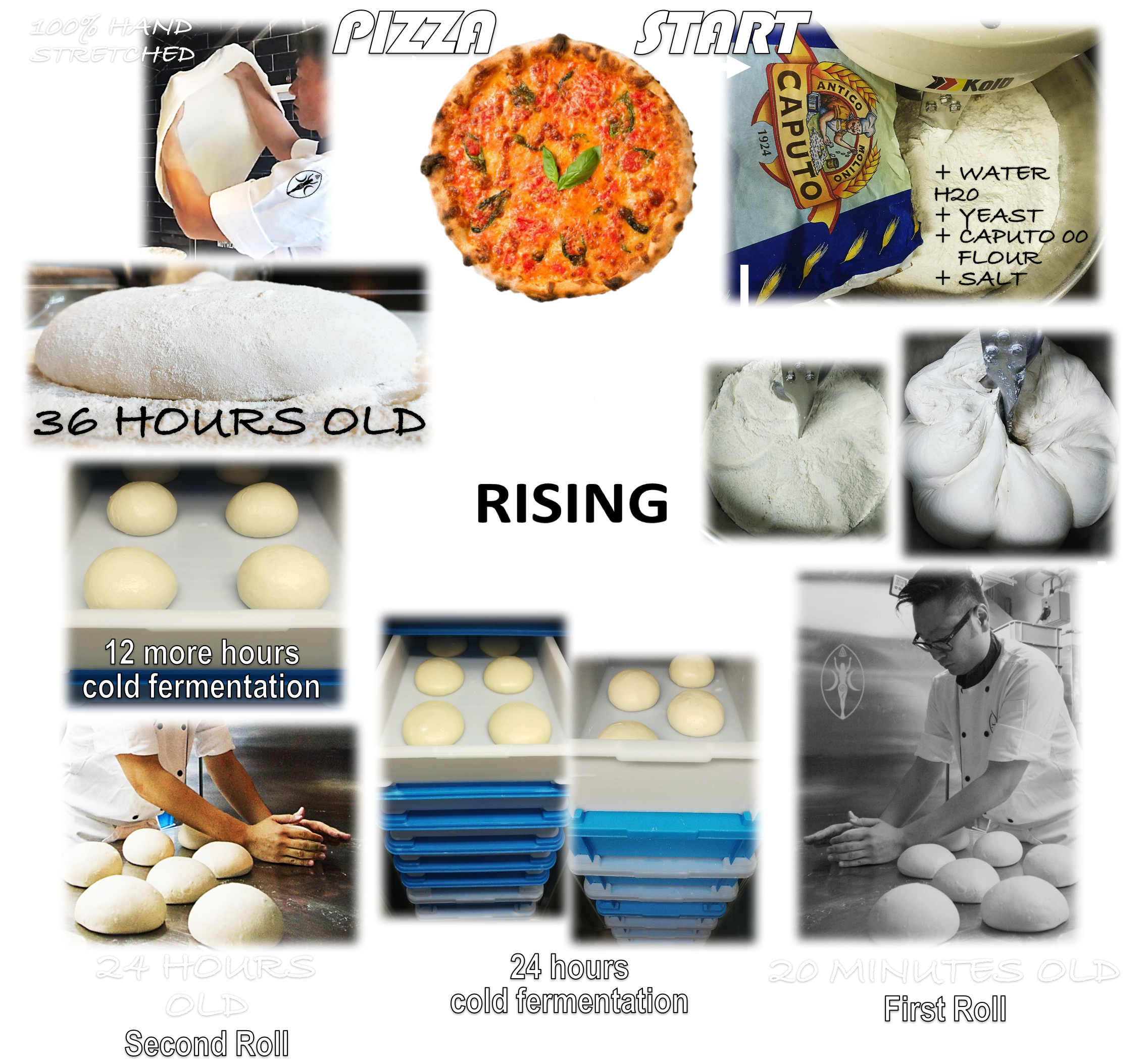 Why our thin CRUST are CRISPY on the OUTSIDE and CHEWY on the INSIDE not like a dry biscuit?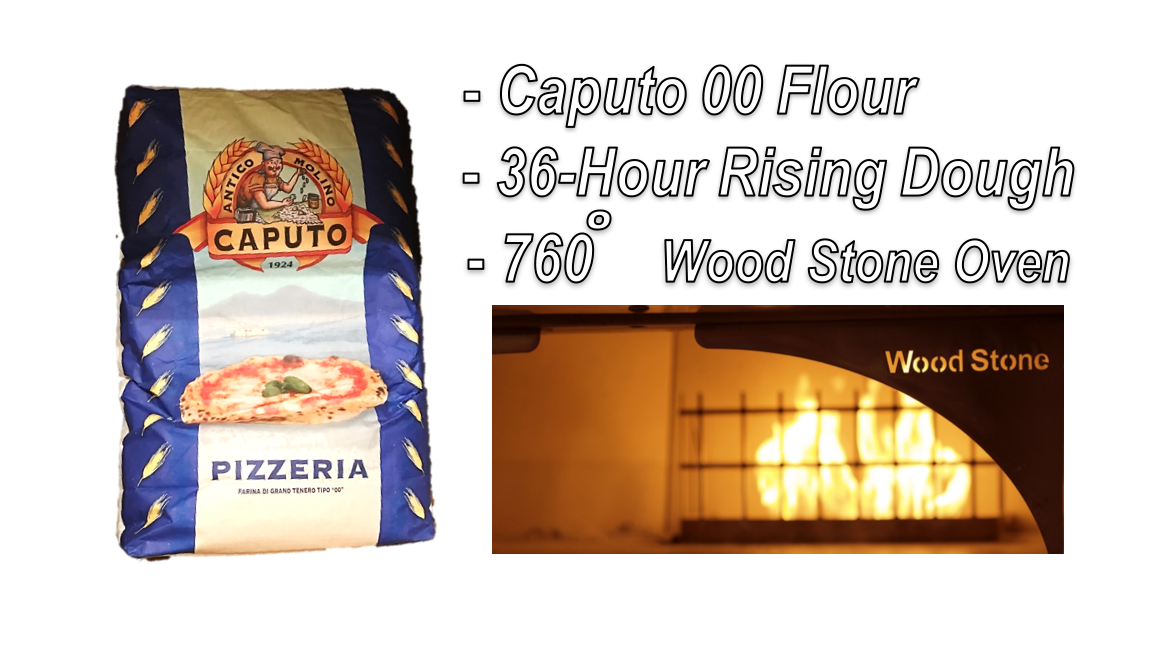 Our Caputo 00 flour works well with our high-heat 760 degrees̊ Wood Stone Oven. Since the pizza is cooked for just a few minutes over a high heat, this allows our 36-hour rising dough to form a beautifully-charred crust with leopard patterns that comes with the most crispy exterior while achieving a moist and chewy interior.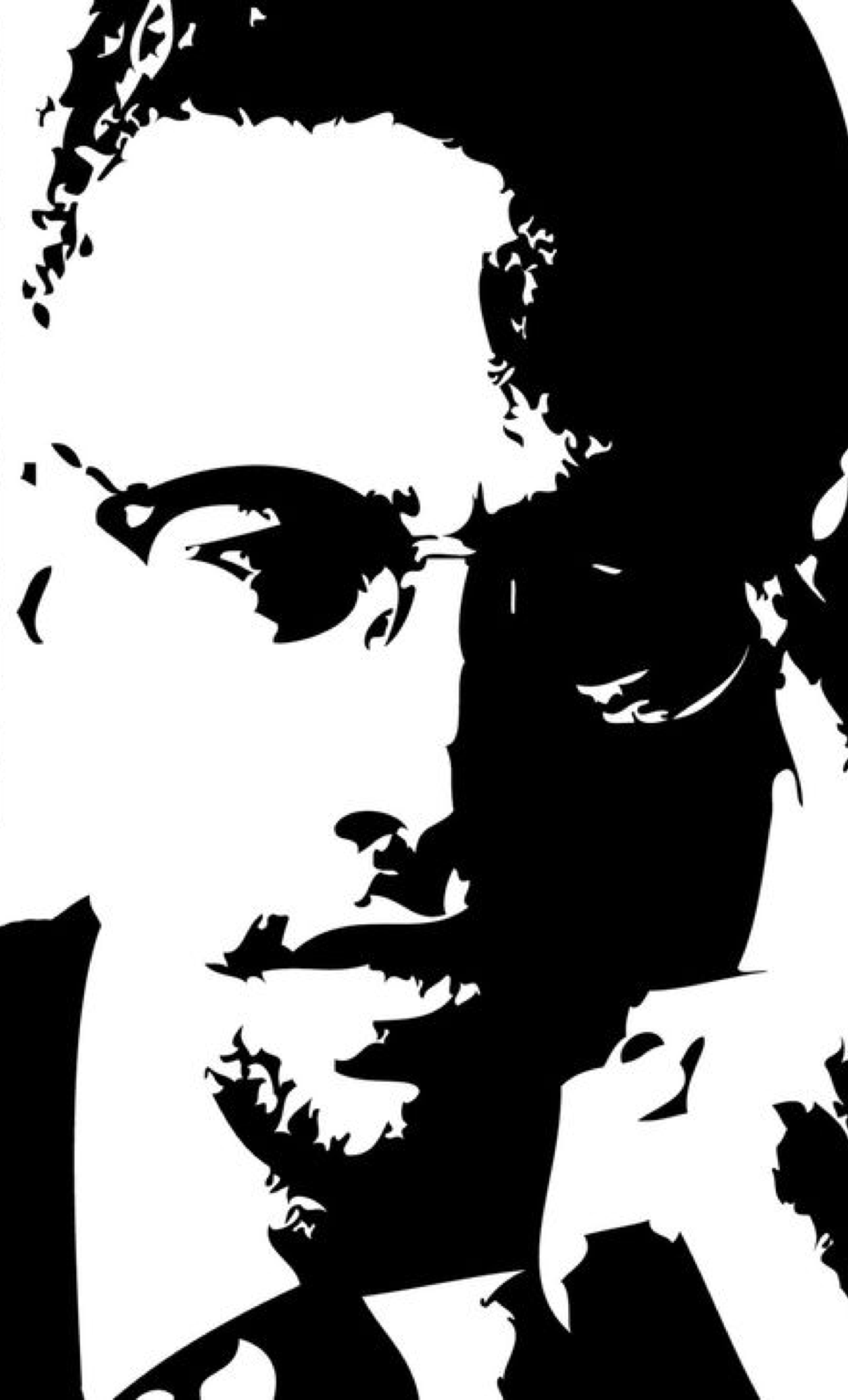 Ricky Yuen, Founder & Chef – Mother Of Pizzas, learning the art of pizza making on Commercial Drive, East Vancouver, British Columbia, Canada, also known as the Little Italy.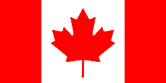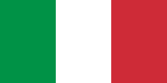 Locals dubbed the northern part of Commercial Drive (between Broadway Road and Venables Street) as 'Little Italy' for the area is inhabited by ethnic Italians, forming a lively neighborhood made up of Italian coffee shops, delis and of course great pizzas.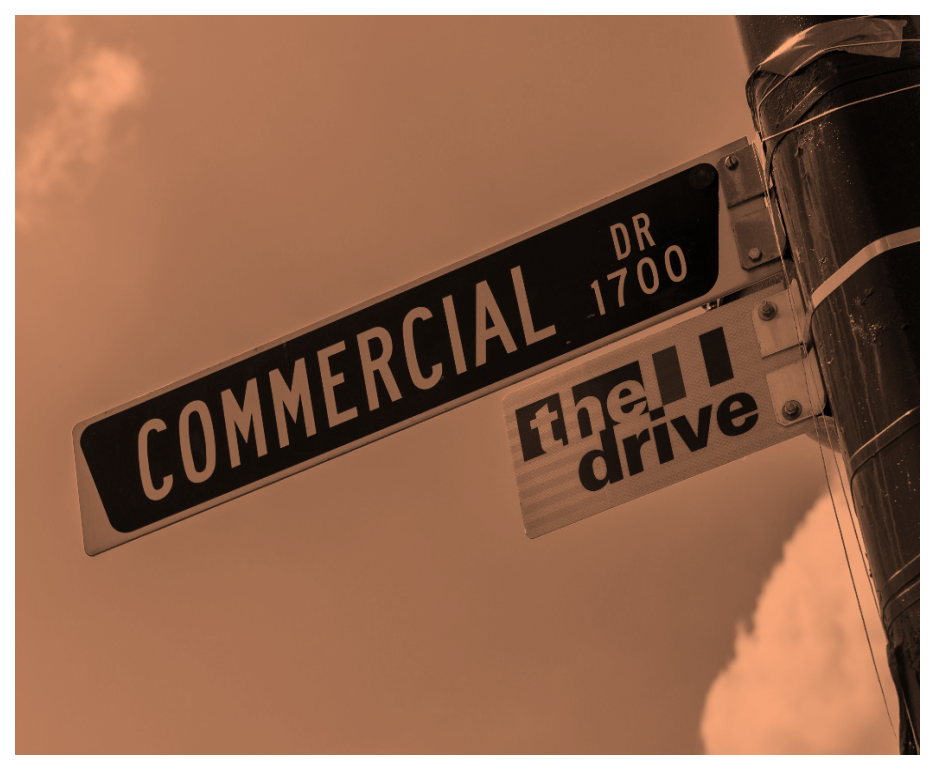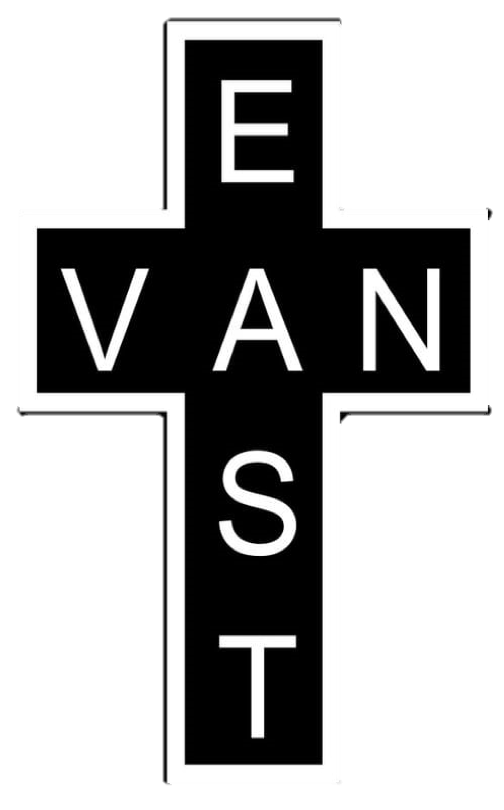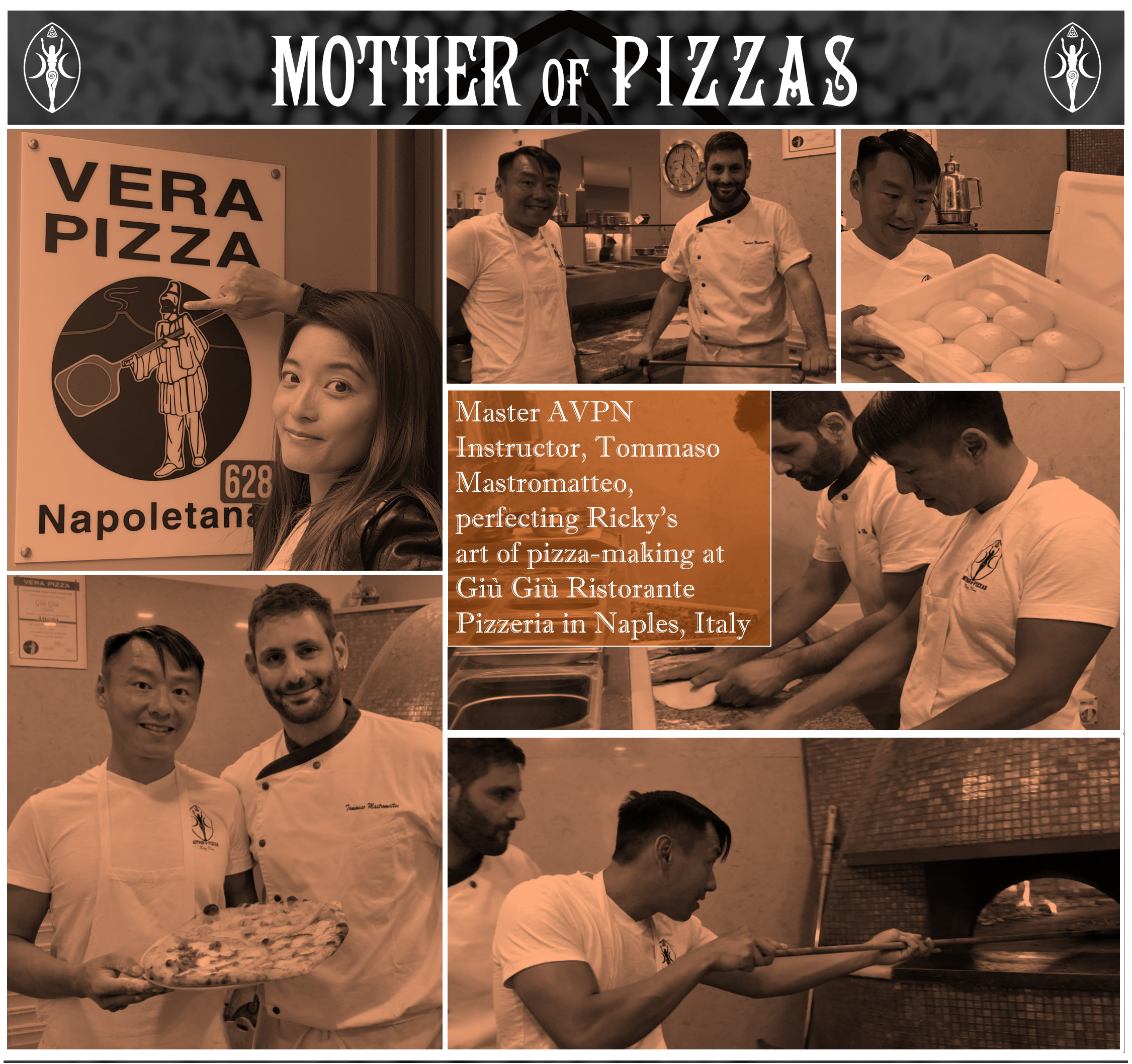 MEDIA
Hong Kong KOL 屎萊姆 Edward Slime
Apple Daily Newspaper
Apple Daily Newspaper
RTHK
Hong Kong KOL 屎萊姆 Edward Slime
PJ Moments
Crave Magazine Pizza Bake-Off Promo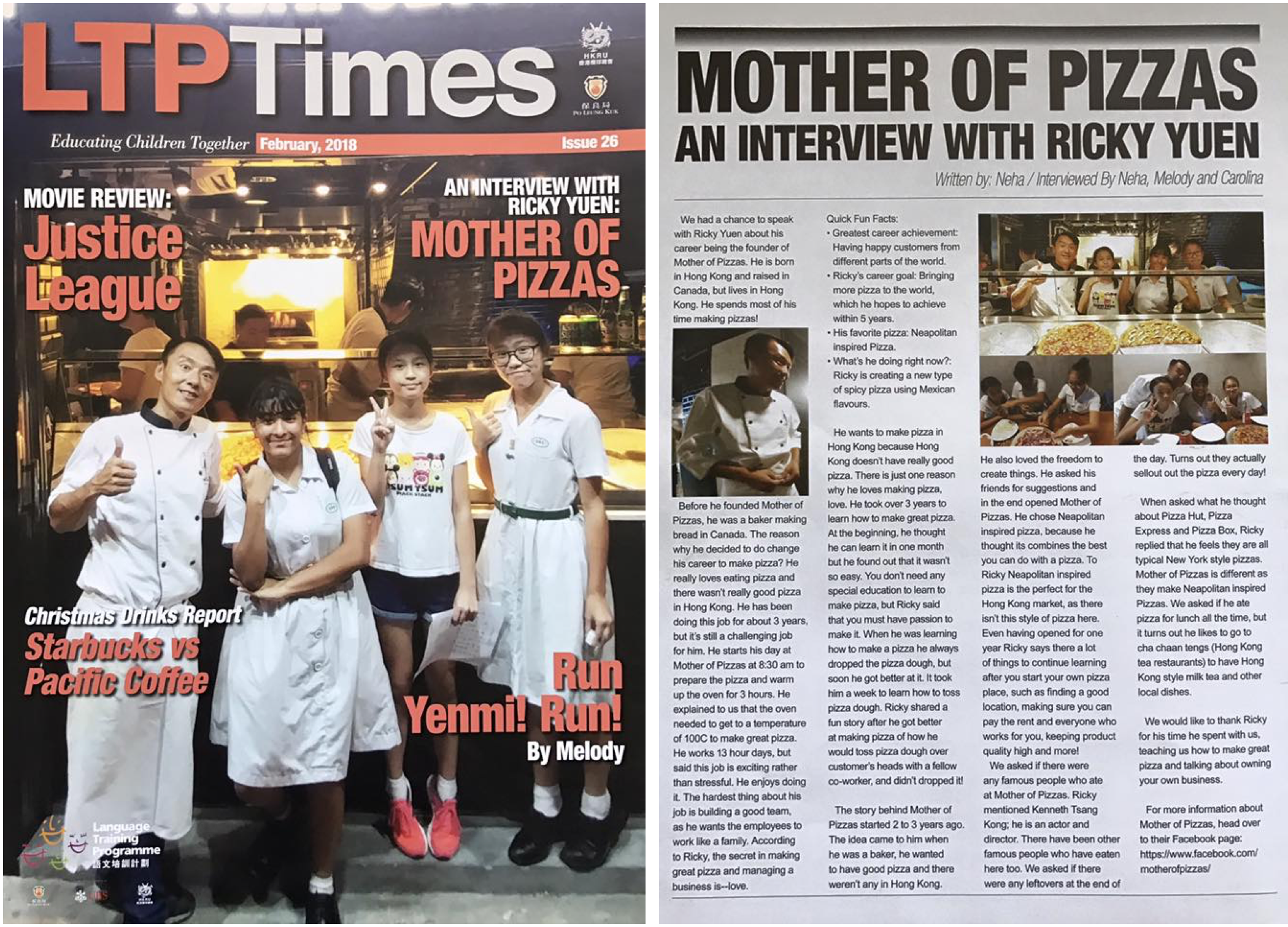 LTP Times - Po Leung Kuk 保良局 News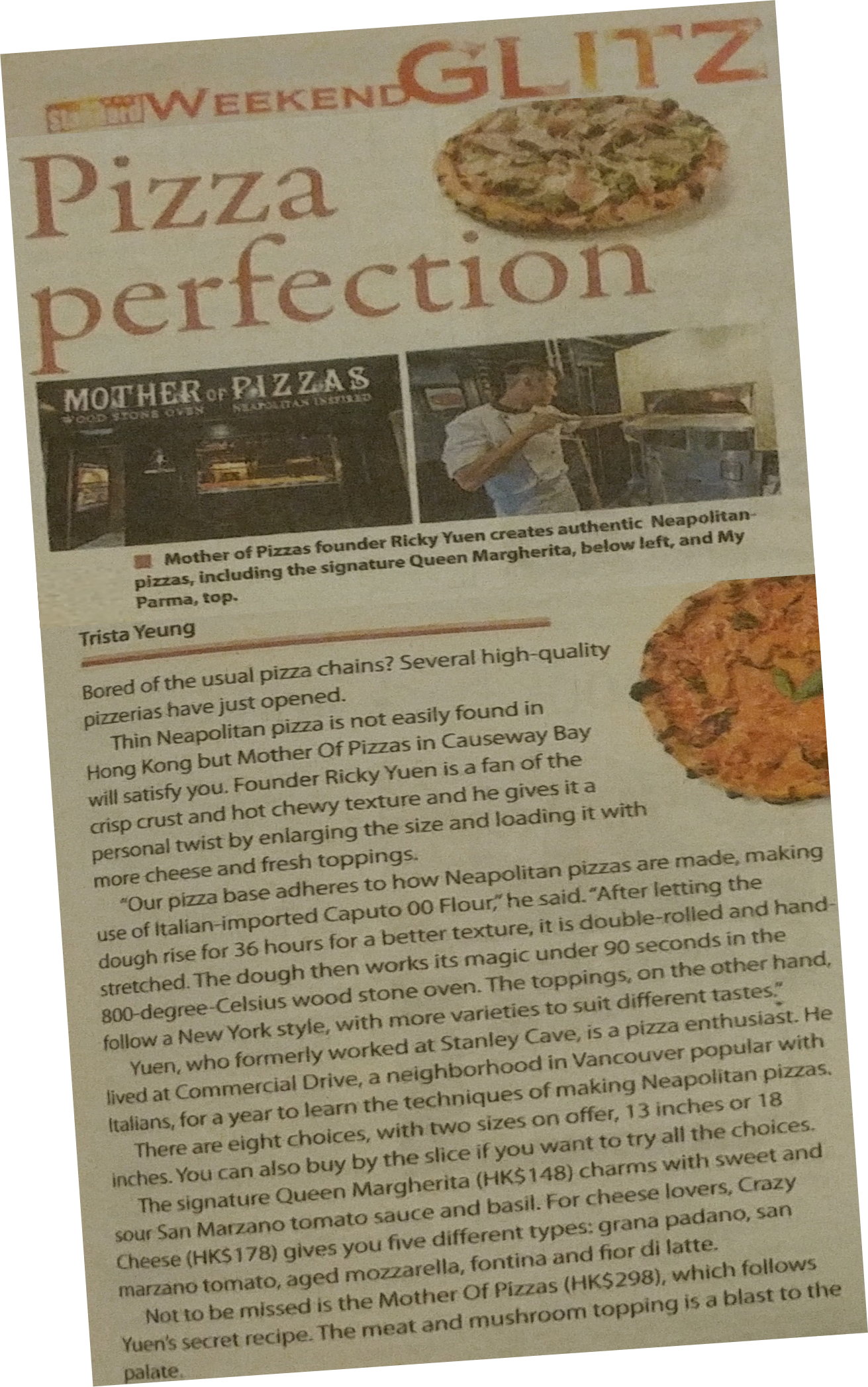 The Standard Newspaper
Headline Daily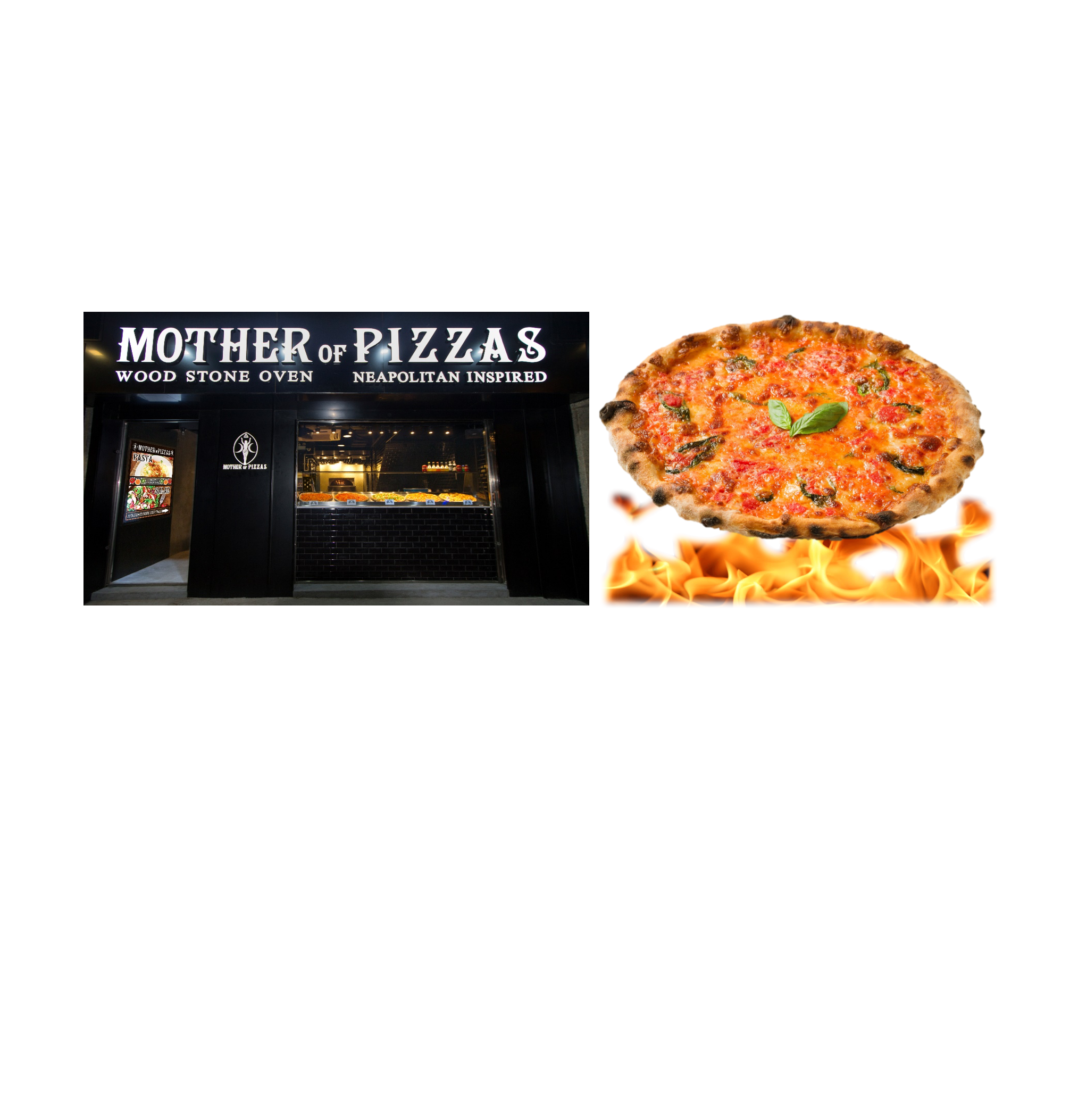 SCMP Newspaper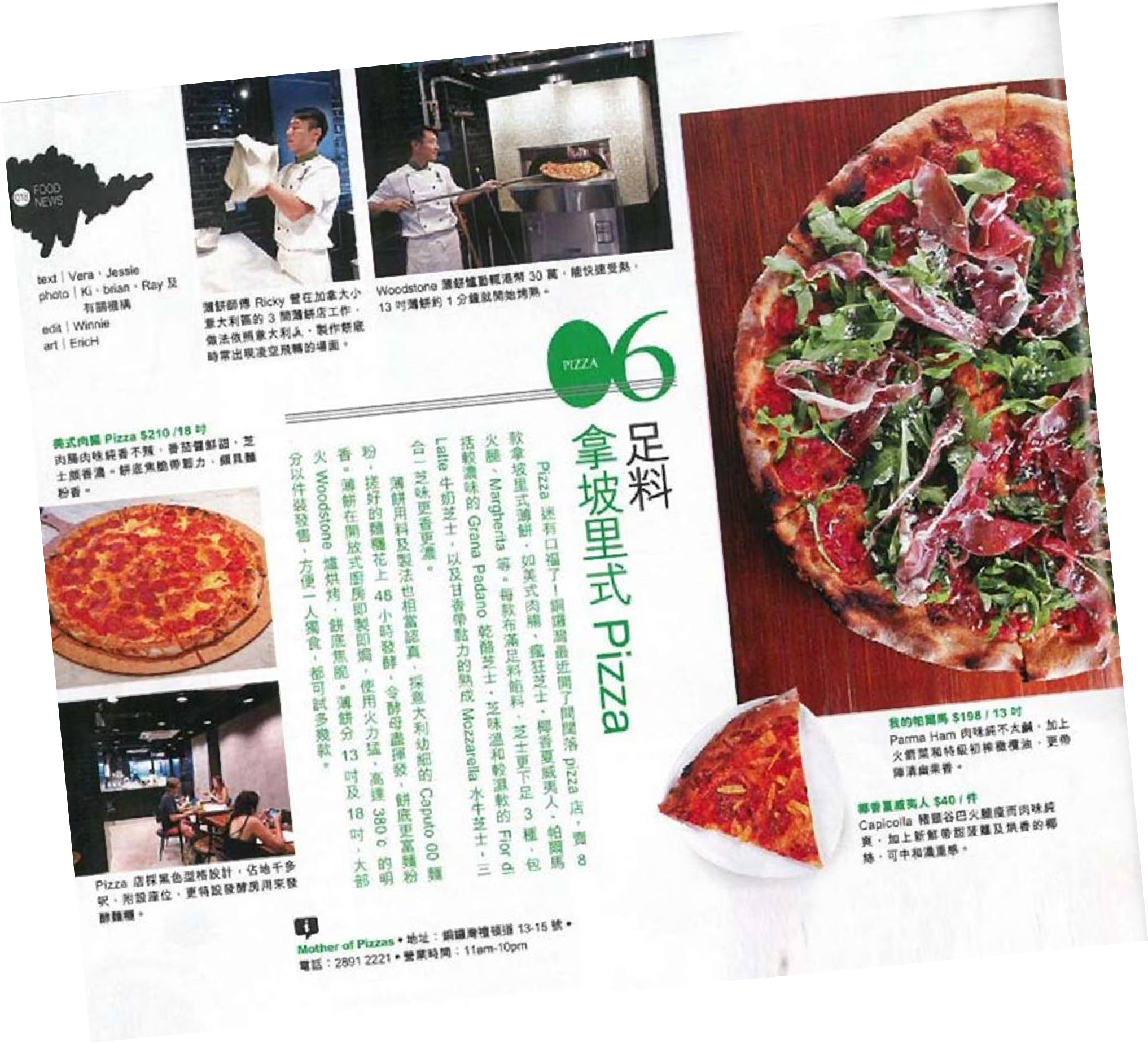 U - Magazine
PARTNERSHIP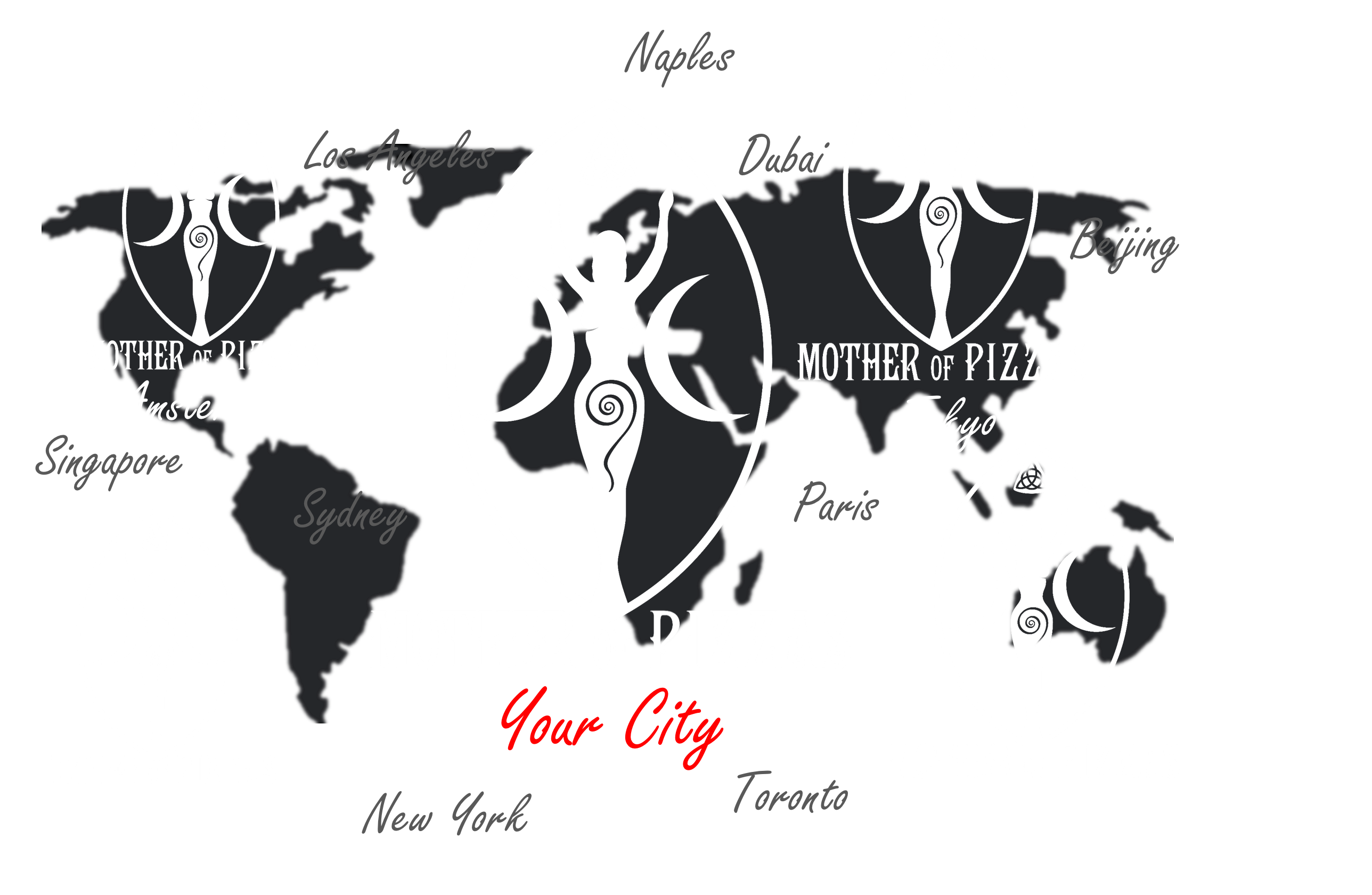 If you are really serious about bringing Mother Of Pizzas to the WORLD, please drop us an email: takeover@motherofpizzas.com
Be sure to state: Which kind of partnership, your country of residence, describe your experience, and the amount you are willing to invest. PEACE
MENU